Overview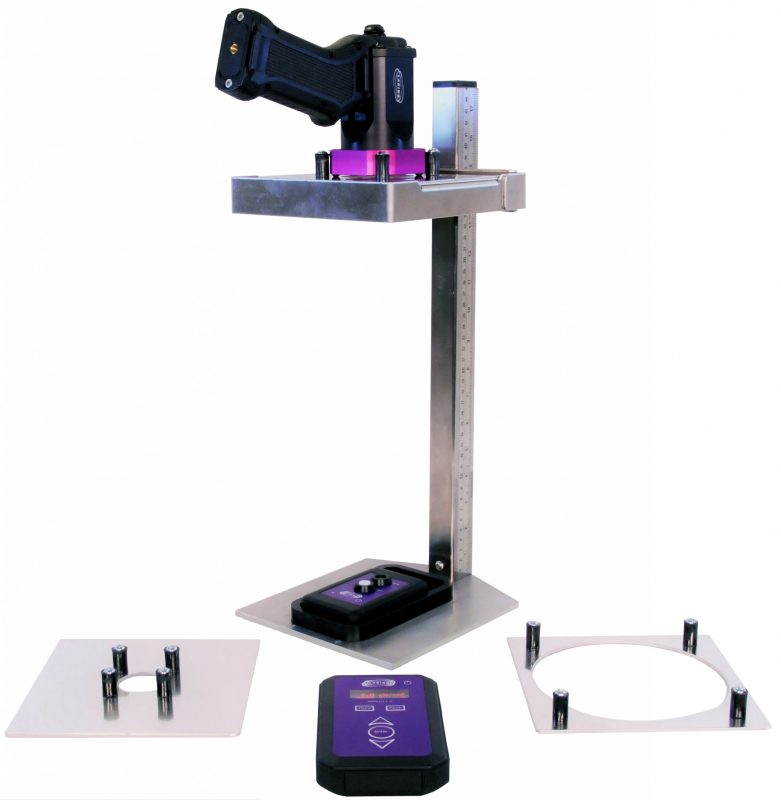 An instrument for accurate measurement of UV irradiation and visible illuminance. Extra engineering effort is taken to make an accurate measurement of visible light emission from a UV lamp by incorporating a superior band pass filter containing only non-fluorescent filters. The instrument provides fast measurement as it offers auto ranging and concurrent measuring of visible light and UV irradiation. It is ergonomic and easy to use due to its light weight chassis, wireless sensor unit and compact size. Apollo 3.0 is traceable to NIST (USA's National Institute of Standards and Technology).
Advantages of Apollo 3.0 over generic meters
The sensor unit of Apollo 3.0 has an ingress protection of 67 (IP67).
Batteries of the sensor unit are accessible from the outside, therefore, the unit does not need to be re-calibrated when changing batteries.
The Apollo 3.0 operates using 3 pcs of Alkaline batteries (3 x AAA 1.5 volt). The new batteries do not require Dangerous Goods Management (DGS) and the meter is therefore easier to ship with air freight.
Apollo 3.0 has zero temperature drift in extreme temperatures, showing the exact same reading when performing UV measurements at 0°C or 40°C.
The fatigue is close to non-existing. The readings drop by 0.1% after 30 minutes irradiation with 50 000 µW/cm².
Have a look at our Apollo 3.0 Video for more details.
We calibrate Apollo 3.0 in accordance to ISO / IEO 17025. Our accreditation has been certified by SWEDAC and carries an accreditation number 10391. Our Apollo 3.0 radiometer calibration services are now offered in Chicago (USA), Houston (USA), Toronto (Canada), Stockholm (Sweden), Bilbao (Spain), St. Etienne de Tulmont (France) and Hinckley (U.K). All authorized calibration centers follow a specific process proprietary to Labino, all have the same equipment, and all receive the same training. You can now perform your daily checks in a safe, uniform and professional manner.
The Apollo meter is also part of the INSPECTOR KIT (PN: K001) that also includes MB 3.0 Zeus UV handheld, UVG3 2.0 Midlight UV flashlight and UVG5 2.0 MIdlight headlight. US Airforce should ask for PN: K002. Five Inspector KITs are available and customizations are possible.
Download product information