Overview
Cosmos is a UV light, specifically designed for wash stations, it has excellent heat management and allows you to be in control. You can visually inspect if there is a problem with any UV LED and you can maintain the light on your own as ASTM E3022-18 is not applicable for wash stations.
Replacement LED parts are available for you to stock and replace onsite, if needed. Cosmos can cover with UV an area of 7 X 7 feet (2 x 2 meters), with a minimum of 300 µW/cm2, from a distance of 10 feet (3 meters). Can you say the same for any other light? Cosmos comes with a 3-year warranty.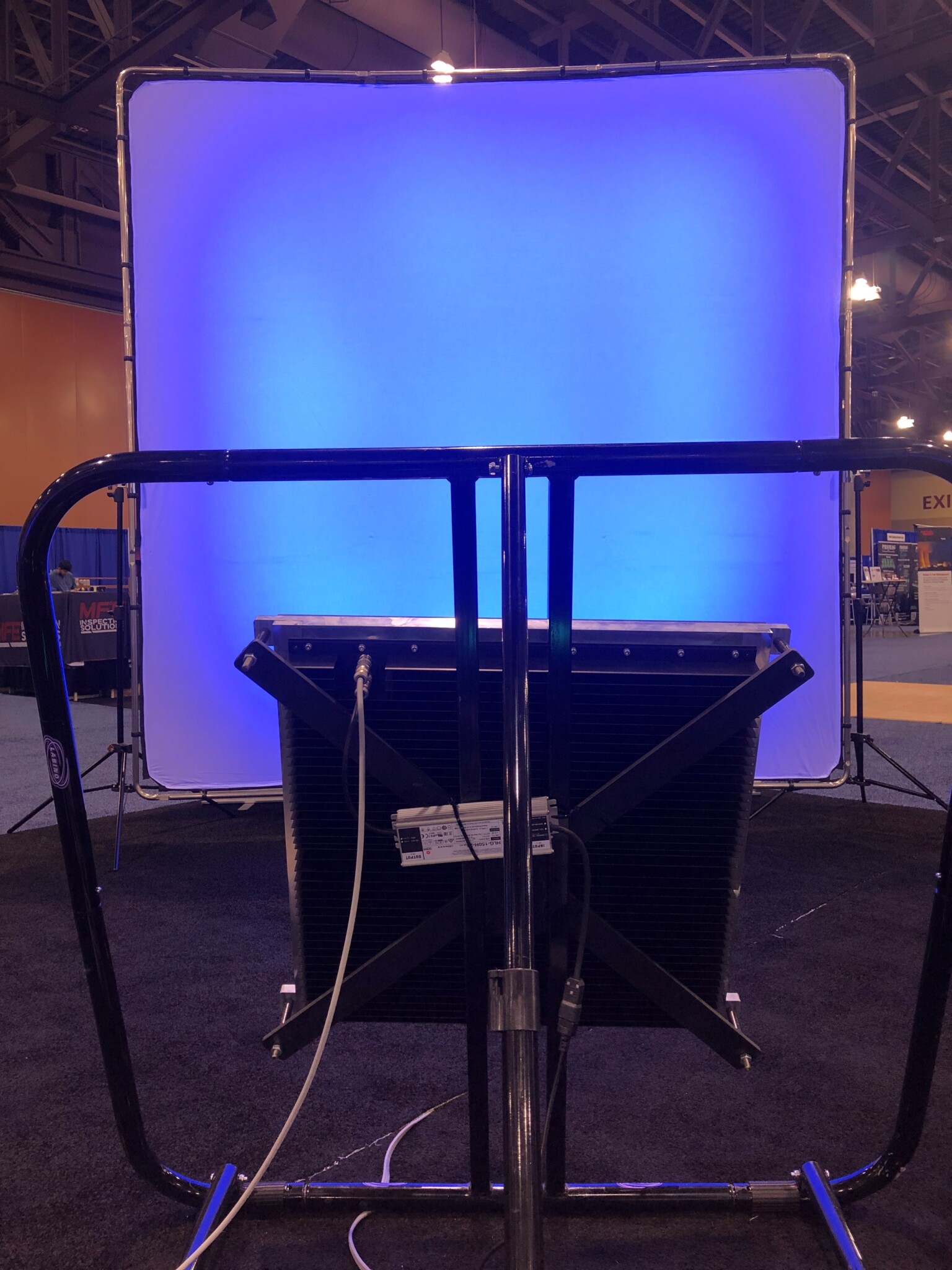 Cosmos had its official launch at the 2021 ASNT in Phoenix, AZ and participants had the opportunity to examine the robustness and functionality of the light and verify the output and performance on a large 10 X 10 feet (3 x 3 meters) screen. The picture was taken from the same event.
Download product information